DJ Sam House
Los Angeles DJ Serving Southern California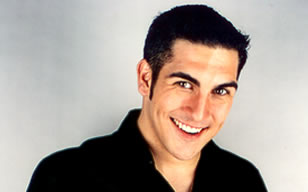 "Not your Typical Los Angeles DJ"
Los Angeles DJ Sam House, founder of House Entertainment, is an Experienced Professional Los Angeles DJ and Emcee performing all over Southern California since 1998. Sam's years of experience as a Los Angeles DJ have given him the ability to "read the crowd" and beat-mix various genres of music. Los Angeles DJ Sam House never fails to bring fun and excitement to Weddings, Birthdays, Bar/Bat Mitzvahs, Nightclubs, Holiday Parties, Corporate Events, School Dances and more...



DJ Equipment

Click Here to see more Equipment Pictures.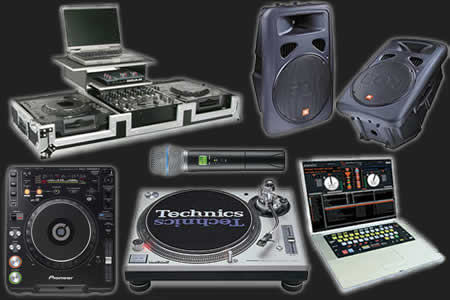 House Entertainment uses Professional DJ Equipment,
including nightclub-style Serato DJ Setup utilizing
or Turntables,
Clear Wireless Microphones,
Amazing JBL EON G2 Speakers &
Applemacbook pro laptops.

Video Projector and Screen Rental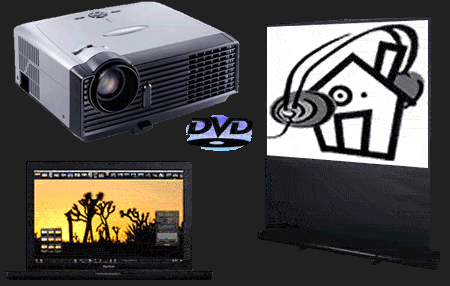 Photo Montage - A DVD using your photos and favorite music. Imagine Your fondest memories clearly projected on Screen.
Nothing's more powerful than your photo memories
combined with the music you love.
Lighting Effects
Click Here to see VIDEO and Pictures of our Lighting Effects.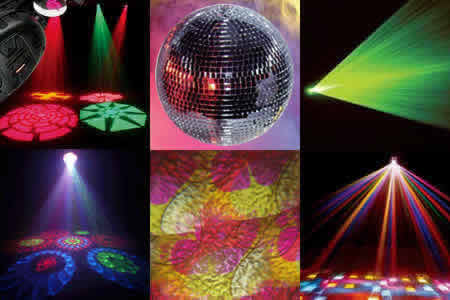 Intelligent DJ Scan 250, Disco Ball, Green Laser Effect,
Vue III, Trance Wheel and Rover 250 shown above.
AMAZING CLUB-STYLE LIGHT EFFECTS AVAILABLE!

Intelligent multi-colored lights that move to the beat of the music. Dance floor lighting is an excellent way to bump your party up to the next level and dazzle your guests with an authentic nightclub atmosphere.
Custom Gobos are a great way to get your name in lights!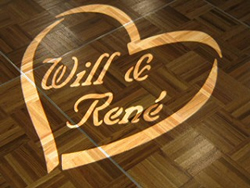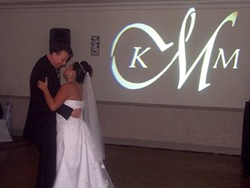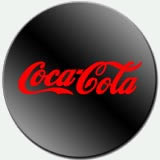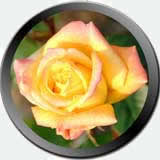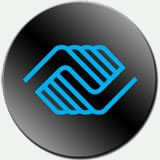 Upiighting creates a dramatic effect
Perfect for Weddings, Birthdays, and Corporate events!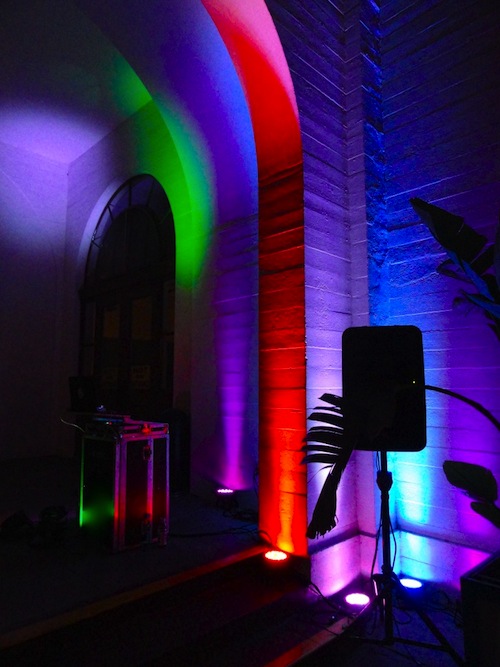 Music
ALL TYPES OF MUSIC AVAILABLE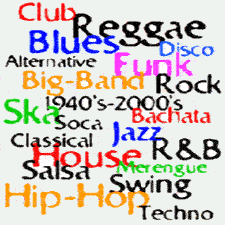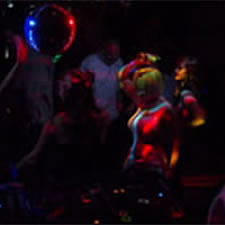 Genres include Classic Rock, Disco, Funk, Reggae, Hip Hop, R&B,
Reggaeton, Salsa, Merengue, Cumbias, Alternative, House, Trance,
Jazz, 40's, 50's, 60's, 70's, 80's, 90's, Top 40, and much more...

Click Here to Create a Custom Playlist from our Music Database.
Subscribe to my Blog!
Los Angeles DJ Sam House performs all over Southern California including Los Angeles County, Ventura County, Orange County, Riverside County, Beverly Hills, Burbank, Canoga Park, Carson, Catalina, Claremont, Culver City, Diamond Bar, Downey, El Segundo, Glendale, Hermosa Beach, Hollywood, Inglewood, Long Beach, Malibu, Manhattan Beach, Monterey Park, Norwalk, Pasadena, Pomona, Redondo Beach, San Pedro, Santa Monica, Studio City, Torrance, Universal City, Walnut, West Hollywood, Whittier, Palm Springs, Riverside, Oxnard, Ventura, Santa Barbara, Chino, Fontana, Ontario, San Bernardino, Anaheim, Cypress, Dana Point, Fountain Valley, Fullerton, Garden Grove, Huntington Beach, Irvine, Laguna Beach, Newport Beach, Seal Beach, Westminster and more.
Website designed by Los Angeles DJ Sam House (Los Angeles Wedding DJ).
Great DJ for Weddings, Birthdays, Company Parties, and Special Events.
Give us a call to reserve your date!
(310) 948-2999


Client Testimonials

"He was so amazing!! In our eyes the dj is the most important part of the reception and dj Sam met our standards. He really listened to our preferences in the interview and applied them to the reception, we were impressed by his choices for the dinner music. Sam really read the crowd and the dance floor was never empty (I wasn't the only one there who said that)! His instructions and patience while arranging our wedding party pre-introductions was flawless and the entire group loved him. My mother made the cake and while she was setting up Sam came over and offered to help in any way. She thought he was the manager of the venue. When he said he was the dj, she was very surprised, since normally the dj would never even talk to the other vendors at the wedding. He is incredibly talented and very comfortable in his career choice. He even got my grandmother dancing which surprised my entire family, she looked 20 years younger! I am forever thankful I made the choice to hire him, I feel with anyone else it never would have been the perfect night."

-Ron and Sarah
Santa Monica, CA


Los Angeles DJ Sam House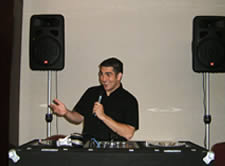 "A million thanks to Sam for making our wedding night unforgettable. "Amazing DJ," "How did you find your DJ?" "we are having so much fun," these were just a few of the comments and questions I heard the evening of my wedding. Fortunately, I was able to have most of my loved ones at the wedding and it was very important for me that my guests had great time. Sam made it happen. Everyone had a fabulous time and we all enjoyed the music. Even my 85 year old grandma danced to a couple songs. I cannot thank Sam enough for what he has done for Robin and I. I will be forever grateful and will definitely use Sam for my next big event. Hopefully, he will be available...
-Elaine & Robin
Los Angeles, CA
Los Angeles DJ & MC Sam House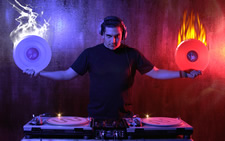 "Dear Sam,
You had a huge contribution in making our most memorable day unforgettable. From the moment we had our first conversation on the phone, I knew that you were the one that I wanted to be our wedding DJ/MC ! Not only were you very organized and professional from beginning to end, but also had a huge impact on how exceptionally well our ceremony and reception went. We thank you for making that extra effort in presenting our photo montage in which you helped produce. That was priceless. Everyone was impressed by your performance in music and the way you conducted the entire event. We have received many compliments on "our wedding DJ" and are very proud to have had you be a part of our most unforgettable day. Thank you so much for your accuracy and ability to multi-task as we had many intricate details that were incorporated during our special day. Your positive energy exuded throughout the night. You truly have proven that you are the best at what you do!"

-Cindy and Michael
Redondo Beach, CA
Los Angeles Wedding DJ / MC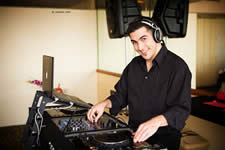 "How do I even begin giving accolades to one of the most professional and talented DJ's I have ever worked with? DJ Sam House was brilliant. I hired him for a corporate event and he was nothing short of amazing. From the music he played to his exceptional skills as an MC, DJ Sam House took control of the microphone and kept the event going at the perfect pace. I would recommend him to anyone. Plus he was extremely helpful in setting up some other AV equipment that we had...to the point of lending me a power strip. Professionalism, talent, and some great groove..DJ Sam House has it all."

-Stan N.
Simi Valley, CA


Los Angeles DJ Sam House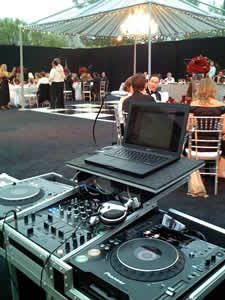 "We've got a house full of teenagers.... We've booked alot of DJs over the years. Sam House was the BEST DJ we've ever had. Kept the music going and had a real good pulse on the party. Loved his website - being able to put together a playlist was an incredible help! We'd recommend him again and again!!!!"
-Pamela G,
Chatsworth, CA


Exceptional Los Angeles DJ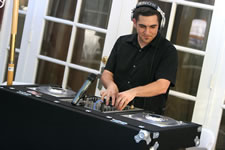 "Dear Sam,
Thank you for being so helpful and understanding. You were so professional and returned all my emails promptly. You were able to set my mind at ease on a very stressful day. We got many compliments from our guests on the music and the lighting. It was great that you had my music list and itinerary with you, and you carried out my specific requests with no problem at all. I would recommend you to anyone!!!"

-Kelly and Craig
Malibu, CA